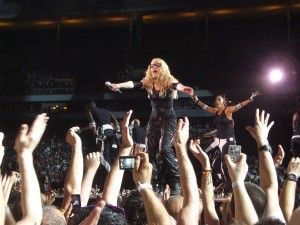 I said it yesterday: everybody thinks they can write. Those who can move a camera. Those who can hold a pencil. Those woh can direct their actors. Those who can program a computer. If they can do all those complex technical things, what else do they need to write a movie, a comic, a play, a game? As Brenda Ueland used to say, everybody hsa something to tell!
I'll admit that there are many creators who are capable of doing all that and writing their own stories. We can all think up names of movie directors and comic authors so I won't make a list. The problem is that everybody wants to be one of those auteurs… which is another reason why there are so many mediocre pieces out there. If you intend to write for an audio-visual format, that's one of the challenges you'll have to face: the disdain of some "professionals" in the sector who'll think that writing may as well get done by monkeys.
This topic, among many others, came up in conversation with our first guest ever, a renowned Spanish comic author whose words will cover these pages in the next few days.
But with this we're already going away from the topic of videogames, back into the general themes of this multi-faceted blog. I hope this light introduction to the issue captured your interest, as we'll find more chances to delve deeper into its complexities. In the next few days we'll catch up with news that have been popping up on the interwebs in the last few days and then we'll pass the mike to our first interviewee. Stay tuned!