I translate video games for Nintendo since 2010.
I occasionally enjoy taking part in indie projects that I like. If you are an indie developer looking for English-Spanish localization, feel free to contact me.
Portfolio
The list of titles is presented in reverse chronological order and includes quotes from Spanish-language reviews (translated into English for this site).
"The talking flowers that populate the courses are worth paying attention to: their dialogues in perfect Spanish will get a laugh or two out of you." (El Correo)
… "the dubbing comes to us in Spanish for the talking flowers that are scattered throughout the stages, which give us clues and make comments that, on some occasions, we found very funny." (Vandal)
… "talking flowers with lots of panache." (Nintenderos)
"there are plenty of talking flowers who guide us, point out interesting elements of the landscape and even provide small doses of humor. And yes, in Super Mario Bros. Wonder we not only read what they say, but we also hear them speak in Spanish. A great little detail perfect for the small ones at home to enjoy as much as the not so small." (VidaExtra)
"I'd emphasise the sound effects, simply great, and in particular the voices of the flowers (in Spanish), which accompany the game as commentators, giving encouragement and even advice. Fantastic." (3DJuegos)
"Talking flower is ace." / "I'll miss the talking flower's sharp comments." (GameReactor)
"You may hate the talking flowers at first, but you're sure to get used to them over time and they'll end up feeling like one of the best characters in the series. This is achieved thanks to a lighthearted and simple humor for all audiences which envelops the game in a charming atmosphere." (Nintendúo)
Texts are brilliantly translated into Spanish. (Vandal)

All texts, as usual for this company's titles, have a fantastic Spanish translation. (HobbyConsolas)
"The Spanish audience can enjoy the game with a great Spanish dubbing." (Mundo Deportivo)

"It all comes with a wonderful Spanish dubbing featuring Nerea Alfonso in the role of Zelda y, of course, big star Alfonso Vallés in the role of Ganondorf. Enormous." (As)

… "one has to agree that casting Alfonso Vallés for the Spanish voice was the right move." […] "Special mention goes to the whole cast of voice actors chosen to reprise their roles from the previous title, because, if something works, why change it? Each of them does a perfect job and this helps you immerse yourself in what you see on screen." (VidaExtra)
"As usual, Bayonetta 3 arrives with a praiseworthy Spanish localisation, which is the cherry on top of a perfect product"… (GuardadoRápido.com)

… "The texts are perfectly translated into Spanish, as Nintendo accustoms". (Vandal)
"It's extremely easy to empathise with the story and characters, also due to the excellent localisation work on this title. Thanks to this, the title is tremendously enjoyable"… (NextN)
"The Spanish texts accompany and perfectly convey the drama of Noah and company, so there's only reason to be happy in this respect." (3Djuegos)
"As has become customary in video games published by Nintendo, the translation team has once again done a formidable job, because beyond just translating, they also use very colloquial words, expressions and above all the peculiar way of speaking of the Nopon and the puns that they make." (VidaExtra)
… "the localisation is ten out of ten". (NaviGames)
… "the texts are superbly translated into Spanish, with a very careful localisation that doesn't skimp on great jokes and puns"…(DestinoRPG)
"The Spanish localisation of the game also hides some super fun gems" (Nintenderos)
"A spectacular translation into Spanish
We have to say it and when the work is done well, as it is the case, we have to congratulate the translation and localisation team of Xenoblade Chronicles 3. You can tell that they have worked with care and desire, giving the whole localisation a touch of affection and spectacular grace. A ten in this sense." (AkihabaraBlues)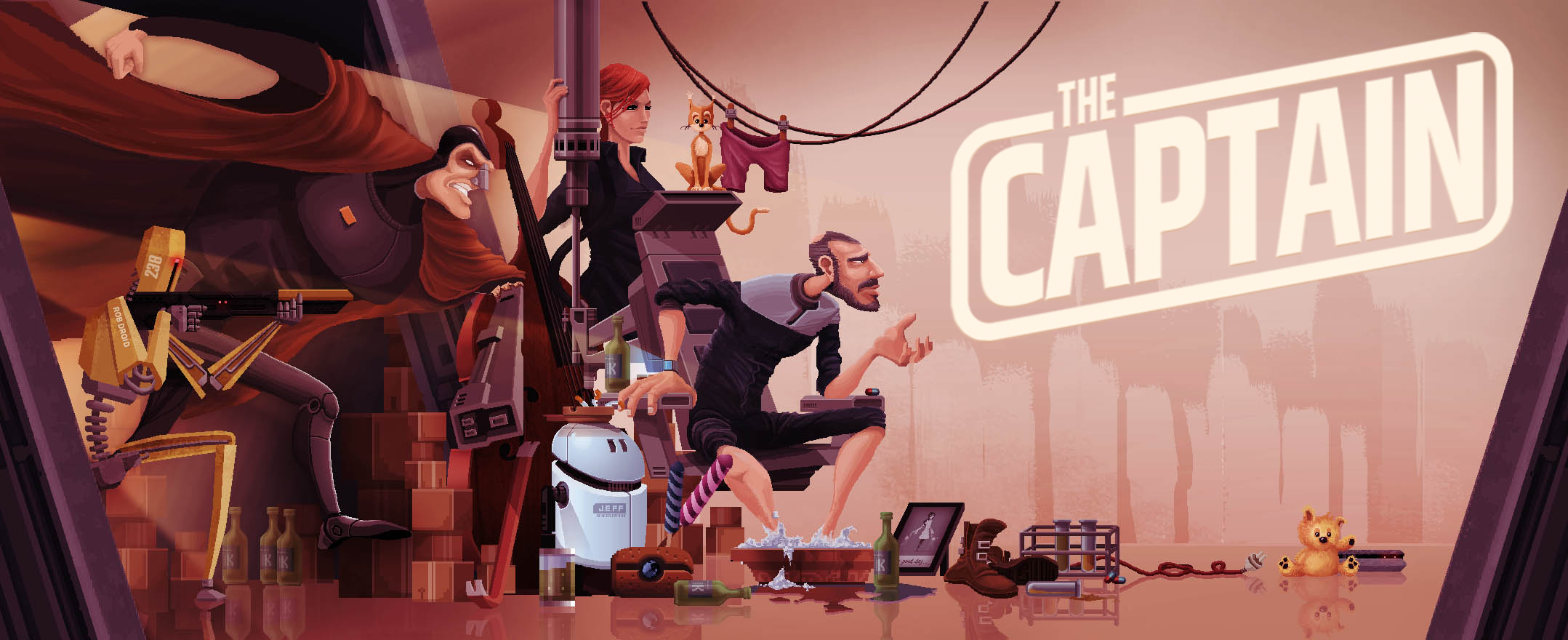 "Texts are brilliantly translated into Spanish". (Vandal)

"A return in grand style with a localisation that rises to the occasion. […] I have a weakness for the dialogues you have with the demons: those are the game's better written bits. They are caustic, sometimes even hilarious, and the localization is not shy to sprinkle them with the right amount of swearing whenever appropriate." (IGN)

"The game's texts, such as dialogues, are excellently localized into Spanish." (Nintendúo)

"The translation is on par with the quality level of the game." (GuiltyBit)

… "a really good localization that wonderfully adapts the demons' charismatic conversations and precisely details items, descriptions and dialogues." (FantasyMundo)

"It enjoys a splendid Spanish translation". (GuardadoRápido)
"Remember when I highlighted the game's localization into our language? Álex Hernández, translator who has collaborated in other titles as renowned as The Legend of Zelda: Breath of the Wild, Animal Crossing: New Horizons or Little Inferno, perfectly understands Greg Lobanov's intention when writing the script, maintaining and adapting in a sublime way the puns, the different personalities of each character and that language more intrinsic in young people in social networks, using expressions that surely my parents would not understand but that many of you may find a pleasant surprise to read in an official translation." (NaviGames)

"The dialogues in Chicory: A Colorful Tale are written in a superb way, with a comic simplicity that turns each and every one of the characters into adorable beings that will be hard to forget. It's been translated into a very appropriate Spanish localization, which is to be appreciated because they managed to understand and adapt the language to the original intention." (Vandal)

"Excellent localization." (Meristation)

"We have no objections to the translation of the texts, which are brilliantly adapted to our way of speaking." (HobbyConsolas)

"It's really good that the game includes texts in Spanish, especially when it has so much text, and so well written." (Generación Píxel)

… "What I like most about it is that it is combined with a great sense of humor. The dialogues are brilliantly written and localized into Spanish with one of those translations worth framing and putting up on the wall. I read every last word of what they had to tell me in the game, because the characters not only have a strong personality in their designs, but also in their words. Wonderful." (3Djuegos)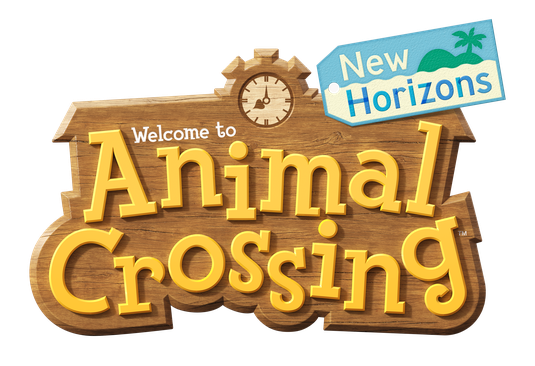 …the excellent localization. And we don't mean just translation, but localization. In Spain, this video game talks to you in Castillian Spanish. Set phrases, jokes, dialects, accents… "Muyayo" is just the tip of the iceberg in a warmer, more familiar vocabulary than we dared imagine. New Horizons casts serious doubts on which is the best localized video game in the last few years, not just for Nintendo, but anywhere. It's amazing. (Meristation)

A lot of care has been into into the game, that's obvious. It's Spanish localization es just one example of the attention to detail and its brilliant execution. (3Djuegos)

The game's translation deserves particular mention as one of its most notable elements. The animals don't "speak" but utter am odd gurgling or purring that materiales as really funny lines and, every time you catch a fish, with rhymes so bad they are actually good. Nintendo's localization work is generally outstanding, but Animal Crossing in particular allows them to show off. (HobbyConsolas)

Finally, we'd like to applaud the impeccable translation work, main culprit for the many guffaws we let out upon reading our neighbours' remarks. (Vandal)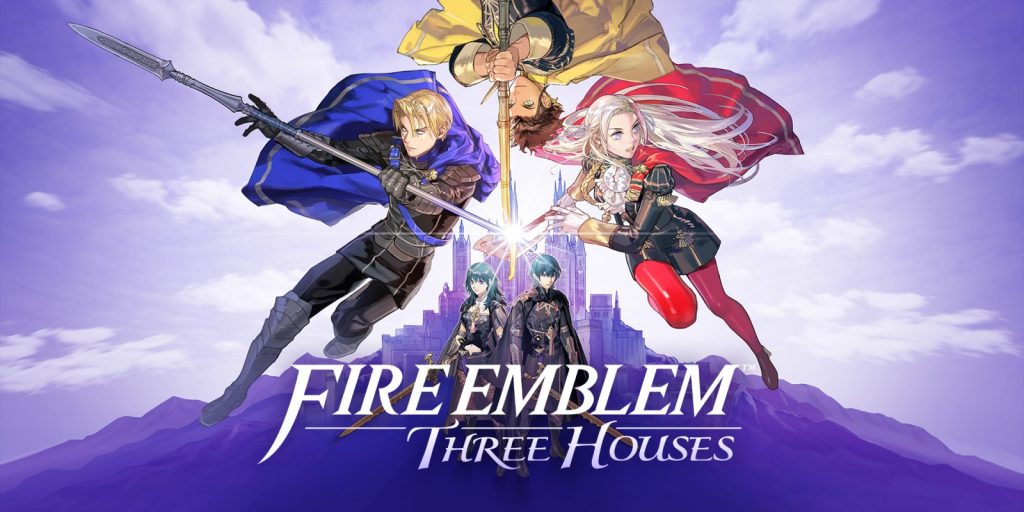 Texts are impeccably translated into Spanish. (Vandal)

The Spanish localization is sublime. (3Djuegos)

Absolutely all dialogues are dubbed into English and Japanese with Spanish subtitles, and the results are magnificent. (VidaExtra)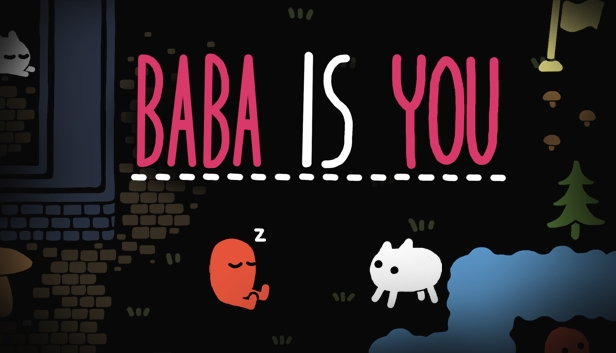 … a brilliant Spanish localization with a stream of jokes that never grows old. (Meristation)

… with really funny dialogues that shine thanks to a carefully crafted Spanish localization, among the best that Nintendo's ever made. […] Charm and details galore. Ten out of ten. (3Djuegos)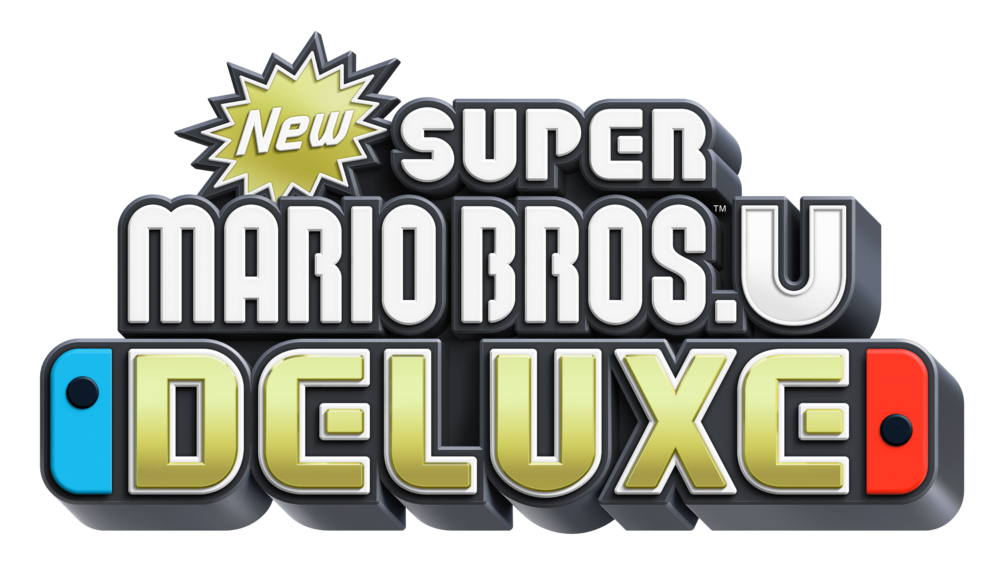 These people have the ability to create tremendously original games with a very particular and recognisable sense of humour in all of them. (33bits)

Expertly translated into Spanish. (Nintenderos)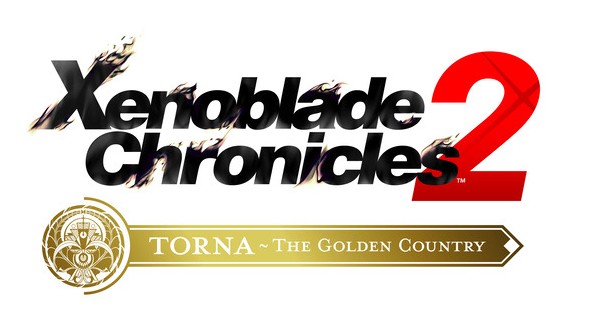 …with perfectly translated Spanish subtitles. (Vandal)

The voices and performances reach a good level, both in English and Japanese, and their presence is complemented by a good Spanish localization. (Meristation)

A superb Spanish localization (IGN)
Article "Learning from a translation" (Algo más que traducir)
"Unforgettable translations" video blog (Traduversia)

Regarding the Spanish translation: once again it's extraordinary, with witty, funny lines which will keep you smiling like an idiot. (3Djuegos)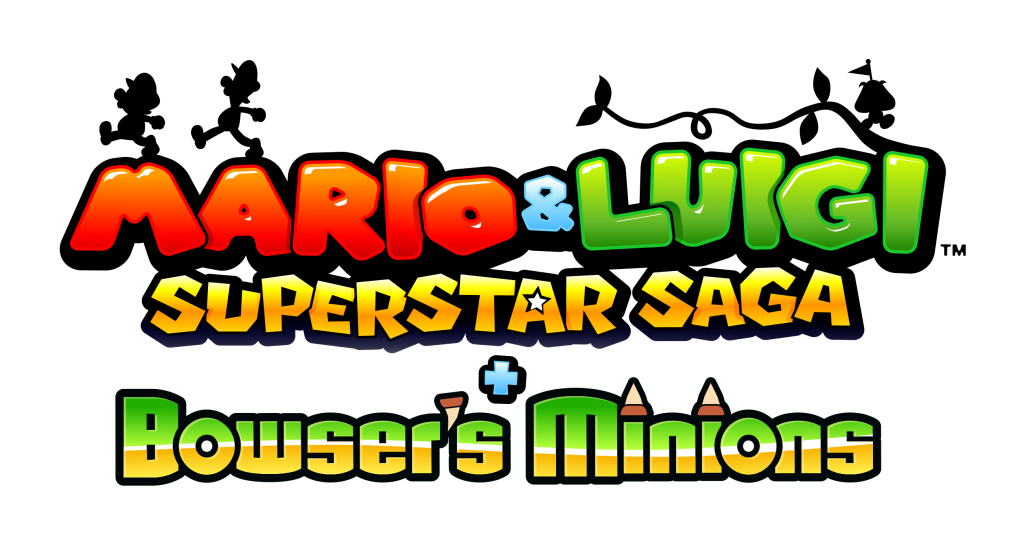 The key to the success of Mario & Luigi: Superstar Saga lies in several essential components. The first one is the fantastic humour. Some situations and lines of dialogue are absolute gems, improved even further by and excellent Spanish translation.
The best: Excellent humour, funny dialogues and charming characters. (3Djuegos)

One of the main pillars of Mario & Luigi: Superstar Saga is the humour that pervades its hilarious storyline (strengthened by an outstanding Castillian localization), full of absolutely memorable jokes and one-liners. (Meristation)

The tasteful humour and the jokes, perfectly localized in Spanish, are central protagonists in both storylines. (Alfabetajuega)

The script in both games is chock-full of humour and wit. (NextN)

We just loved the humorous tone of this little extra – crazy, daring, sometimes even outside the safe cozy lines that's so common for Nintendo. We can't deny we laughed out loud with the adventures of the Goomba and his army. (Blog game.es)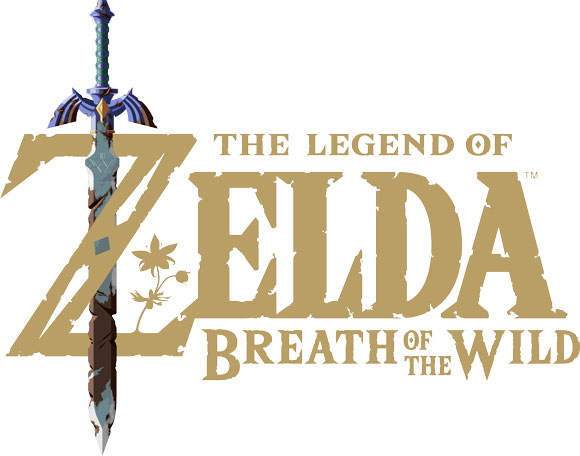 Localization: 10 (GamesTribune)

The Spanish texts are absolutely fantastic and the dubbing is top quality, to the point that you often feel like you're watching an animation film. (3DJuegos)

Nominated to the VI ATRAE Awards for Best Translation in a Video Game.

The most outstanding element is, without a doubt, its humor. Every character has something to say -in Spanish, as you'd expect- and we're probably facing one of the best translations ever made for a title in this genre. The attention to detail in both language and grammar is magnificent. We often come across examples of very local topics and sayings. (Vandal)

Baldo carries most of the weight of the script, complementing Mario's permanent silence with frequent gags and jokes. / The large variety of situations and the fine sense of humor bring the series back to its heyday. / The hilarious situations will often make you smile: humor is present from the first moment to the last. (Meristation)

Strong points: The script and its adaptation to our language are an absolute pleasure. (VidaExtra)

Strong points: Humor embellished by a very good localization. (GameReactor)

The gags soon appear and conversations take a humorous turn. The careful localization provides jokes that are clearly adapted for Spanish speakers. (Hobbyconsolas)

… some really witty wisecracks. (Revogamers)

The localization is flawless. (Juegos ADN)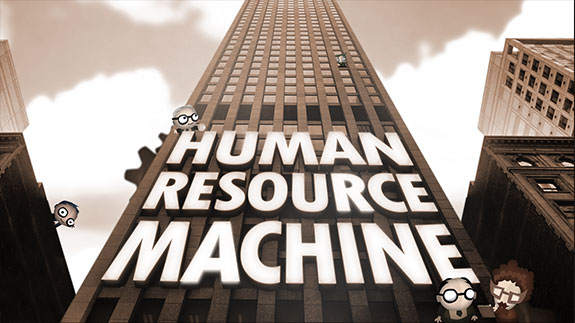 Everything in the game oozes sarcasm, from the dialogues -helped by a wonderful translation into Spanish- to… (Vandal)
The great Spanish translation that distinguishes Nintendo is street-savvy and quip-riddled, perfectly branding each character's personality: the cheesy girl, the grouchy geezer… Their dialogues really bring in something special. (Meristation)

The neighbours, as always, are real darlings. (…) The Spanish translation deserves special mention: excellent as ever. (3Djuegos)

We receive the game in an excellent Spanish translation, with all the nicknames and catchphrases that characterize the series. (Vandal)

The humour, the atmosphere, the soundtrack and the fantastic translation bring a lot to the game. (MundoGamers)
(…) the audio is fully in English, though very correctly subtitled in Spanish. (3Djuegos)
The translation of all texts is in perfect Castillian. You'll notice how each character has their own style and lingo.
Strong points: The gameplay. Perfect translation. Pure addiction. (Nintenderos)

Once again, the translation is excellent. There is no Spanish dubbing, but the texts are fantastic. (Vandal)
"Unforgettable translations" video blog (Traduversia)


(2nd translation)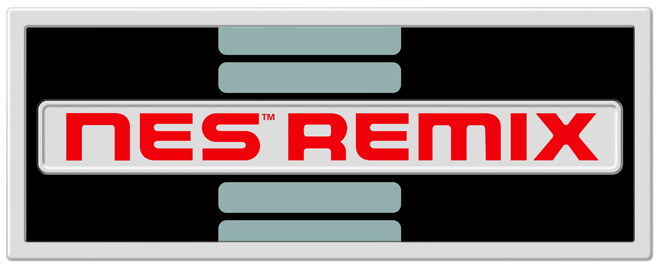 Article "Learning from a translation" (Algo más que traducir)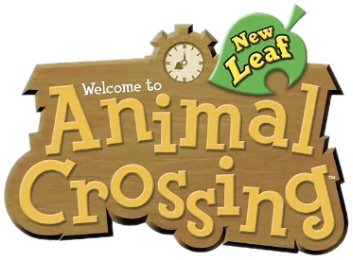 The turtle who sails the boat is an ace, one of those rough talents who spend their lives waiting for an agent to turn him into a star. […] The turtle can sing! And the rhymes he comes up with! […] I went back home singing to myself one of the many hits from that genius of a turtle. (Vidaextra)

…all those wonderful little songs that the sailor sings for us, for if anything defines Animal Crossing is an amazing sense of humour. […] not to forget the important role of its sensational translation. This is not new for Nintendo -nobody localizes into Spanish like them- but their work on this New Leaf sets up a new standard. One can't talk about Animal Crossing without talking about its characters. I cannot tell you how much I've laughed with Fritz's outbursts, Violet's coquetries or Croque's philosophy, not to forget the aforementioned sailor and his hilarious songs. The impeccable translation brings out all the humour, gives the game character and a relaxed atmosphere suitable for all audiences with is, sadly, all too unaccustomed. (Eurogamer)

The Captain will take us on his boat for a modest fee while he delights us with his songs. And pay attention to them! The lyrics will often make you burst out laughing. (Revogamers)

We'll laugh with Little Inferno – a lot. The screen text is really fantastic and will make us smile quite often along the whole game. […] The translation is A+, simply perfect. Hats off to this brilliant work that keeps the essence of the letters… (Vandal)

…the letters we receive are written with care and humour, and that shows – and we're thankful for it. (EdenCreativo)

If I had to choose my favourite aspect of Little Inferno, it would have to be the item descriptions. […] Everything is soaked in humour and one can't help but smile. These guys at Tomorrow Corporation are geniuses when it comes to words and intentions. (EscanersDeJuegos)

We must highlight the excellent Castillian translation[…] Dialogues are very well adapted, full of jokes and local references. (RevoGamers)

[…] really funny dialogues and a perfect Castillian translation. (Nintenderos)
…as is Nintendo's custom, the Spanish subtitles are impeccable. (Vandal)

…with competent Spanish subtitles. (3djuegos)

…the Spanish subtitles hit the spot. (Trucoteca)

…a brilliant localization that combines informal language with very familiar expressions and constructions. (Meristation)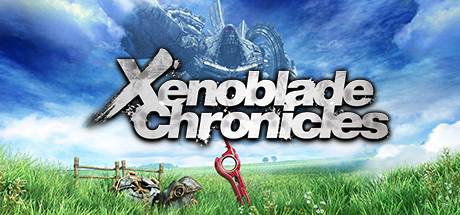 …the subtitles in perfect Spanish never let you down. (Vandal)

The Spanish translation is very good and very well adapted. (Koi-Nya)
As a tester (2008-2010)
Nintendo 3DS hardware
Mario Sports Mix (Wii)
1001 Cooking Recipes from ELLE-à-table (Nintendo DS)
Electroplankton series (DSiware)
A little bit of… Nintendo Touch Golf (DSiware)
Nintendo presents: Style Boutique (Nintendo DS)
You, Me and the Cubes (Wiiware)
A little bit of… Dr. Mario (DSiware)
Animal Crossing: Let's go to the city (Wii)