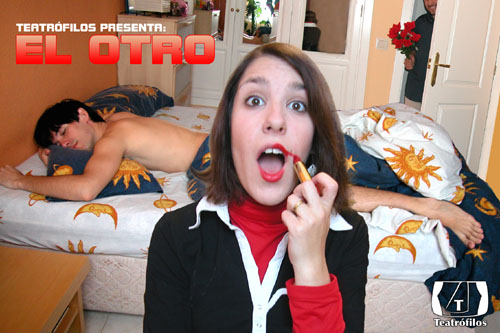 Synopsis
One evening, Carlos returns home after work to find that someone left the videocamera on. The recording reveals his wife's infidelity in most graphical manner.
This incident unveils the tangle of secrets between them both and a third person, "the other man" from the title", of whom -they soon discover- they don't know as much as they thought.
"El otro" ("The other man") is a fresh musical that weaves drama and comedy to talk about relationships in an age of sexual freedom and lack of communication in the age of technology.Instrumental versions of the songs are available in the music section.
Awards
3rd prize at the 1st Andalusian Theatre Competition, Dílar (Granada)
More information (Spanish only)