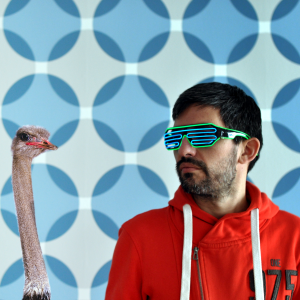 Now on presale: POP!: 10+1 relatos musicales! Order today on the online store for Editorial Café Con Leche and it will dispatch on the release date, June 26th.
Each of the Spanish-language short stories in this anthology is based on a pop song:
1. Vidal Fernández Solano – Hoy no me puedo levantar (Mecano – Hoy no me puedo levantar)
2. Diana Gutiérrez – Waterloo (ABBA – Waterloo)
3. Manu Riquelme – El diario de Mandy Hill (Lesley Gore – It's My Party)
4. Anna Roldós – Buscamos batería (Roxette – (Do you get) Excited?)
5. José Manuel Sala – La ruta (New Order – Blue Monday)
6. Ariza Piñeiro – Flores pisoteadas (Alaska y Dinarama – Perlas ensangrentadas)
7. Laura López Alfranca – Hola (Hombres G – Marta tiene un marcapasos)
8. Yolanda Camacho – Porque te vas (Jeanette – Porque te vas)
9. Álex Hernández-Puertas – ¿Podrás perdonarla? (Pet Shop Boys – Can You Forgive Her?)
10. Ignacio J. Borraz – El tiempo que tuvimos (Los Rodríguez – Sin documentos)
10+1. Alberto López – Sense Eyes Killed The Holo Star (The Buggles – Video Killed the Radio Star)
My contribution -track number 9- takes its inspiration from Can You Forgive Her?, a 1993 single by my favourite band, Pet Shop Boys. It combines two aspects of the song that seemed so far unrelated: the lyrics and the video.
Like every anthology in the bestofthebest collection, the book includes an introduction by Diana Gutiérrez. So far I've had the pleasure to contribute a story to each volume in the series: Reformas en el dormitorio opens Cuando calienta el sol and  La metamorfosis de Gregoria Sánchez closes Instinto animal.
If you would rather read Pop! on a digital format, it will be available very soon on the link above, plus all the usual platforms.
Here is the full cover, created by Yolanda Camacho: